Moonlight is 25 years old
Anniversary news
Key facts at a glance:
• Moonlight is 25 years old – and is now really taking off
• Numerous innovations in the anniversary year
• Responding to increasing global demand with the opening of new offices worldwide
This year the well-known Moonlight products celebrate 25 years. Reason enough for Moonlight Technology AG – after a corporate realignment in Schwörstadt and global expansion in offices around the world in recent months – to announce the numerous expansions and innovations of the coming months for the anniversary year. A lot is planned for the big anniversary.
In the last 25 years, Moonlight has been able to create innovative lamps, a timeless design of hemispherical and spherical lights – for indoor/outdoor and also for the upscale garden landscape with floating moonlight balls, pendant lights, smart lighting technology, mobile battery lights, touch sensors, etc. score points with an exclusive clientele. The following always applied: no cheap goods, but sustainable technology and robust, durable design, made in Germany.
But this impressive history of indestructible products is not yet widely known. That should change in the anniversary year. After 25 years, Moonlight is allowed to step out of the shadows of the past and shine for the general public. For this purpose, Moonlight Technology AG was able to win over the well-known media manager Torsten Herres, who has been able to make numerous brands and personal details known over the past two decades and who has already made a name for himself in the media with Moonlight Technology AG.
Business customers are also in the focus of Moonlight Technology AG in the anniversary year. In some cases, it is no longer necessary to convince people of the quality of the products, but to inform them about the extensions, new forms or added value that the new Moonlight products offer – and that for a long time worldwide: Moonlight Technology opened its main location in Germany last year Schwörstadt close to the Swiss border opened further offices in the United Arab Emirates, North America, Europe and Asia, because the global demand for the legendary Moonlight products is growing and growing.
Click on the image or here for more information:
Even more innovations from Moonlight will follow in spring 2023. Feel free to send us your inquiries about products at email@moonlight-technology.de and let us know your wishes and requirements for elegant and durable lighting systems.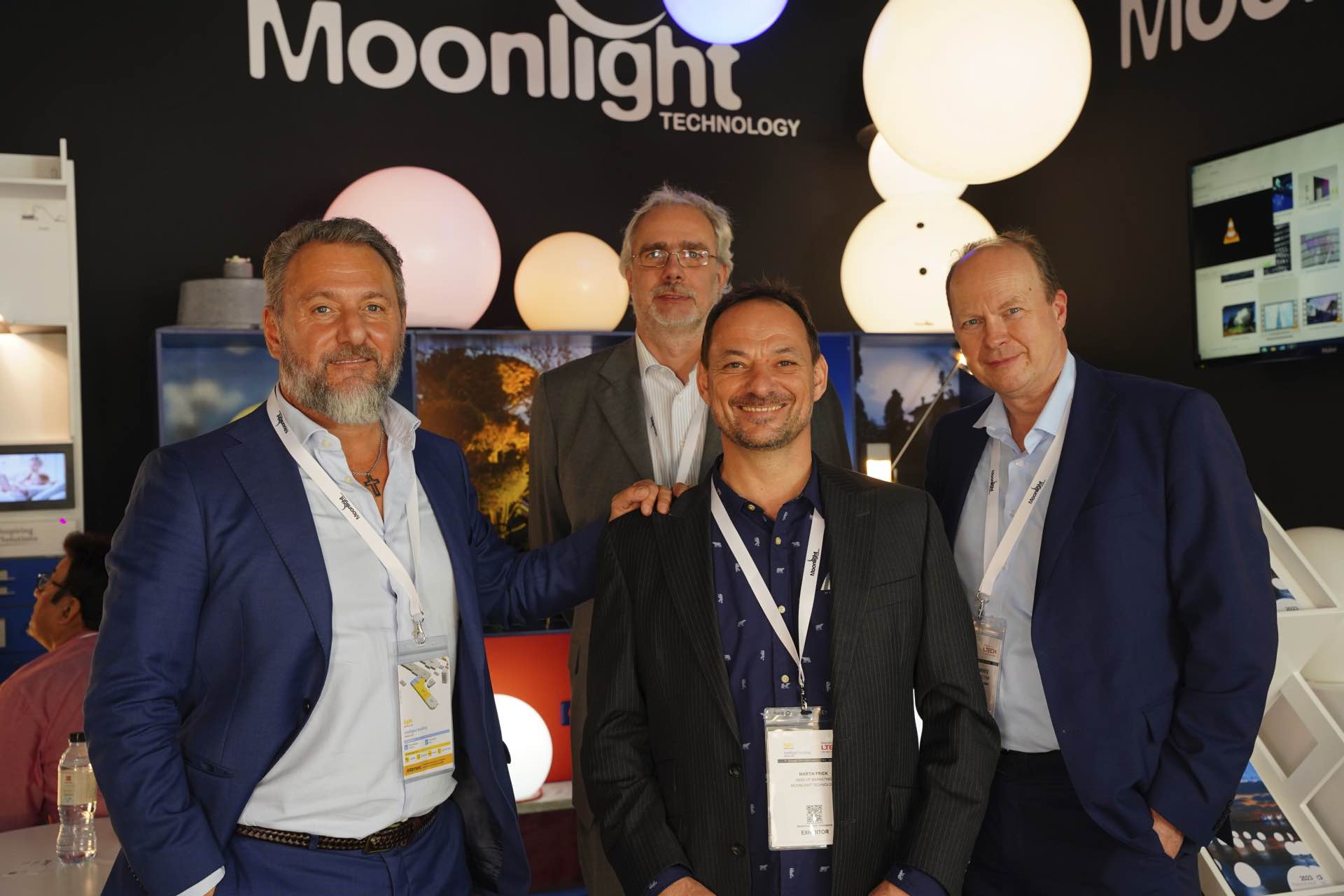 Moonlight Technology AG was from 17.-19. January represented at the Light Middle East Dubai 2023.
About Moonlight Technology AG:
With a 25-year product tradition, Moonlight Technology AG offers Moonlight lights for outdoor and indoor use, with the "Made in Germany" seal of quality and with the unique product promise of CEO Bartolomeo Caputo "Moonlight makes you happy". In addition to the headquarters in Schwörstadt, there are now numerous sales offices around the world.